Dr. R.N.Sheokand
Mailing Address
The Computer Centre was established in 1979 by CCS HAU in College of Basic Sciences & Humanities with the aim to provide central facility of Computer and Internet to the faculty and students. The administrative control is with the Dean, College of Basic Sciences & Humanities. The Centre is located in the College of Basic Sciences & Humanities building with a total covered area of aprox. 10,000 sq. ft. It has 8 rooms (Seminar room, Staff room, In-charge's room, Software development lab, Server and Switch room, Network Lab, Teaching lab etc.). The Computer Section has at present more than 60 desktop PCs and 6 printers for the use of students, faculty and staff. The installation of Campus-wide GIGABIT Network is implemented by this section with funds from AHRD project. The Campus wide network spread over more than 18 K.M. through fiber optic cables and is providing Internet facility to the stakeholder though 1 GBPS (Shared) leased line provided by National Knowledge Network (NKN). A firewall (Sophos) has been installed to ensure the internet security. The centre is working as the gateway of internet connectivity for the university. This centre is playing a great role in providing the Wi-Fi facility to the students at their hostels as well as at colleges and to the University employees in the offices.
Integrated University Management System (IUMS) that acts as the foundation and collaborative platform to foster Administrative, Research and Education delivery included e-Learning methodologies is successfully implemented by this centre. IUMS provide a complete e-Governance framework and web based ERP (Enterprise Resource Planning) product for effectively managing complete university functions including real time information processing and knowledge management. ERP includes 19 modules including Student Life Cycle Modules, Financial Management modules and operation/Administration modules. Aadhar Enabled Bio-metric Attendance System (AEBAS), Human Resource Management System (HRMS : Haryana Govt. Portal), Public Financial Management System (PFMS), Anti-Plagiarism cloud based software, G-Suite and Microsoft team for education are also implemented by this centre in the University.
Various computer courses at UG and PG level has been offered by the Computer Centre and in order to cater the need of scientific community for their statistical data analysis, this centre organized refresher courses on Computer Application. This centre is also engaged in conducting Short Training on Statistical Data Analysis for PG students/research scholar. The computer section is always dedicated to analysis data of the students and researchers though SPSS/SAS/INDOSTAT/OPSTAT etc.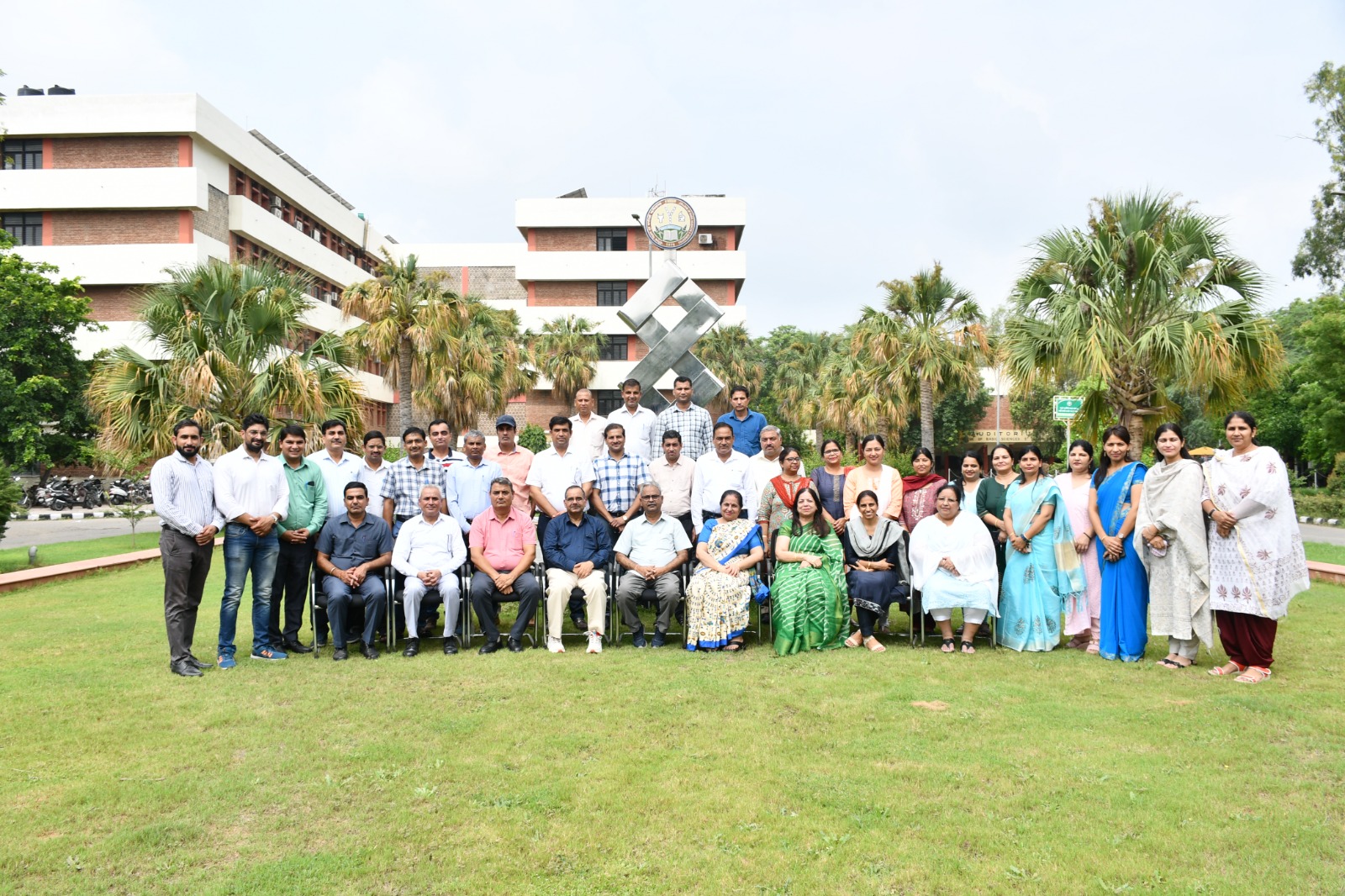 Refresher Course on Computer Applications and Data Analytics from July 14, 2023 – August 03, 2023
Last Updated :-Tue, Oct 17 2023
Awards and Recognitions
Dr. I. S. Sheoran was awarded Hari Om Ashram award for team research, Rafi Ahmed Kidwai award and NAAS Fellow : -